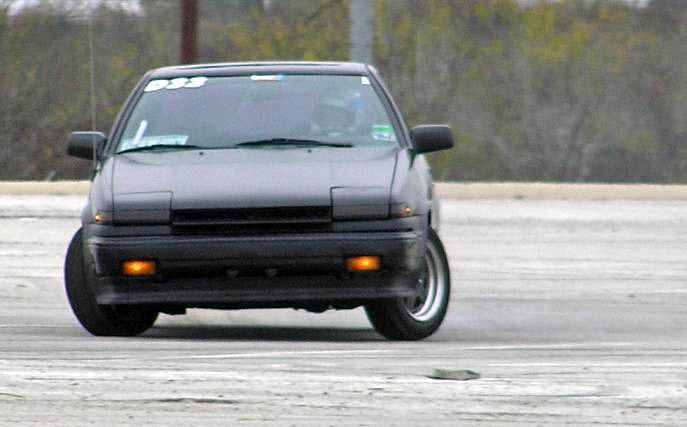 Black Trueno Project
Hello, My name is Emilio. I built this site to keep people updated about my cars and about my team meets. Right now I'm slowly working on a Black 1985 Toyota Corolla GT-S. Known as Trueno in Japan. That was aquired from a salvage yard for 300 dollars the car was abused and dirty. Broken glass and missing parts were the major problems. The car is slowly coming toguether, right now we fixed all the body defects, replaced all the broken glass and replaced broken parts. We also cleaned up the interior and put toguether things that where taken apart. Most of the things were taken from a donor SR-5 that we had aquired from a friend and now is sold. The other parts were bought from the salvage yard or they were parts we already had. The car is closely reaching completion to the point of just enjoying it just some more things to be done and it'll be pretty much finished for a while...This site will be updated as frequently as possible to keep all of you updated on what is happening....

The Project Pictures and Write Up:
The Black AE86 Project

Some Pictures of My Trip To Japan:
The Japan Trip Pictures and Story


FORGIVE THE POP UPS I CAN'T AFFORD TO PAY FOR THE WEBSITE SO PLEASE BE PATIENT...
Project Status
Dec/20/05

Hey Guys,

Again sorry I took so long on updating my websitebeen really busy lately...

So here are the NEWS:

I have a 3rd Corolla GT-S! It's a 1985 Silver Coupe really clean and untouched...Only thing is that it was in a Guardrail accident, but it's okay I just really want it for parts. My current engine is still having Oil Pressure issues so hopefully we will swap the engine this weekend...I swapped several things alot of Interior Stuff and I swapped the brakes from it and the clutch system which went bad on my car...The car is at my girlfriends house...(If You Want Something Ask Me For Pricing and What You Need Since I'm Going To Start Parting It Out...)



I now have coilovers, as of 4 days ago I installed some coilovers Ground Control with Tokiko Blues and Cusco Camber Plates so far they feel good...I want to see how I do at the track with them...

We had a drift event in San Antonio! It was packed and it was cold...I got plenty of track time and finally got used to the car. But half way thru the day the clutch slave began to fail so I started making crazy mistakes...The picture posted is one of the event...My buddy Dave got T3 full suspension man I'm happy for him! He's doing pretty good but just like me we all need track time...

Right now thats about it...Nothing much is happening...Theres a Driftevent in Houston the 22nd I believe but it's more of a competition so I won't be participating...Hopefully I'll make it just to spectate and help Daily Drifter with Staff...The Blue Hatch has no progress is just...there...no money so no progress...Hopefully it'll atleast be put together soon...

I'll Try To Update More Regularly as Time goes by...but we will see...

Take Care,
-Emilio

ALL NEW BUILD UP COVERAGE PAGE!!! CHECK IT OUT!!!
Upcoming Events


IMPORT FACE-OFF: 1/22/06 @ GGP
Guest Book

I would like to know what you think of my site and what I should do better. I also want to keep track of who has visited my site so I would appreciate if you would sign my guest book.
Sign Guest Book
Contact Me

If you have any questions about my cars or the 86 Team or if you have any recommendations just email me and I'll contact you as soon as possible. Thanks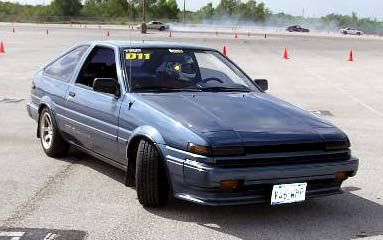 Blue AE86 Project
Last Updated: Dec 21, 2005
View Guest Book